From Atoms to
Applications
From the most foundational materials to the most practical applications, our research spans every aspect of battery innovation, aiming to enhance cycle life and safety and reduce cost and charging time.
Home to Nobel Prize Winner and Battery Inventor John Goodenough
John B. Goodenough was awarded the 2019 Nobel Prize in Chemistry for his development of the lithium-ion battery.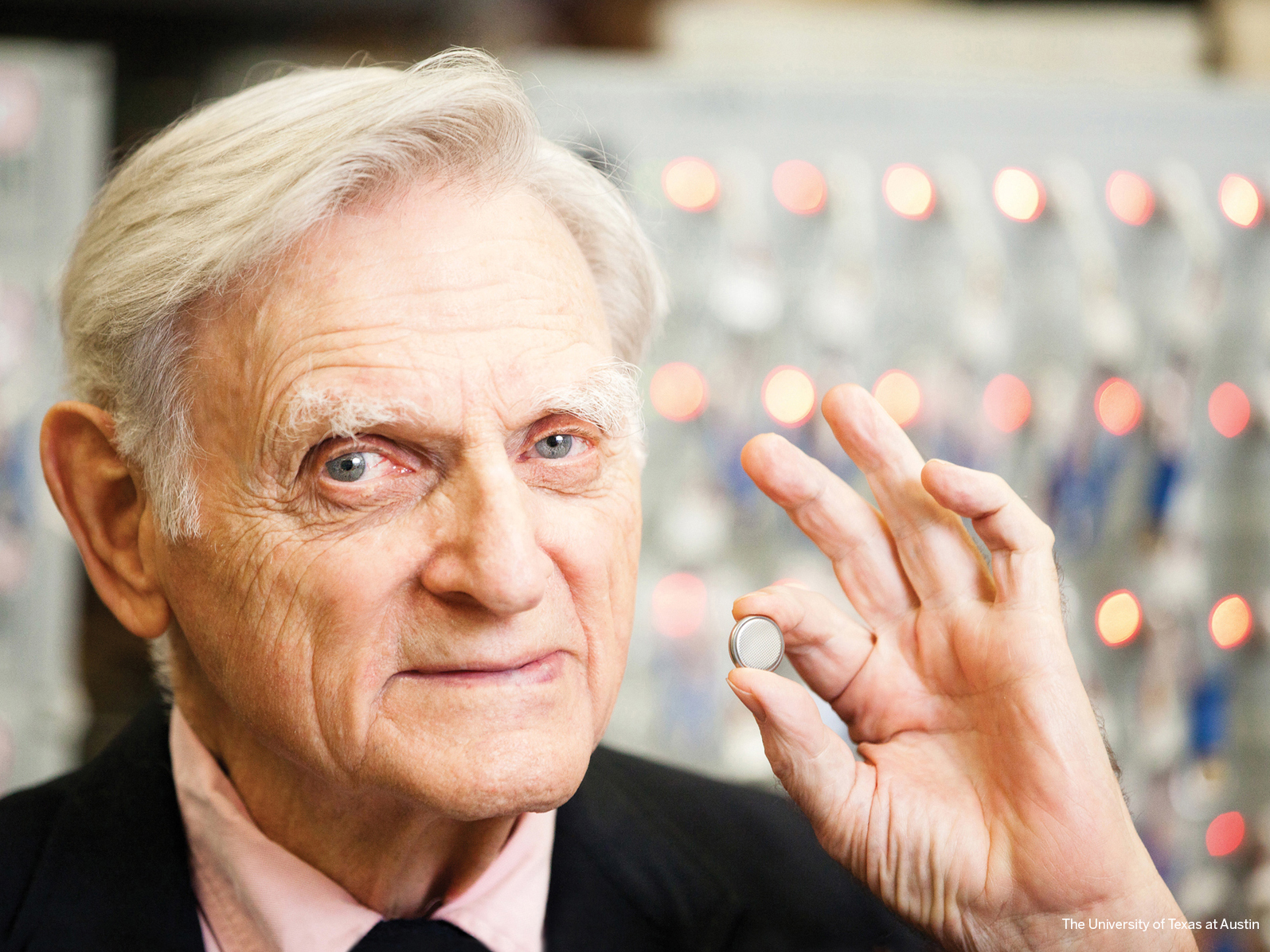 Recent News
Sandpaper X-ray Technique Could Change How Batteries Are Monitored

November 27, 2023

One of the newest Texas Engineers has developed a low-cost method for using x-ray tech to capture images inside batteries and then deploying a software algorithim to fill in the blanks. Instead of an x-ray lense that may cost hundreds of thousands of dollars, this new research uses a couple sheets of sandpaper to structure the illumination in a sample in a way that allows for detailed mapping at the nanoscale.

Revving Up EV Battery Technology: NSF's Commercialization Program Sparks Innovation

October 23, 2023

A new battery technology is poised to boost electric vehicle capabilities by increasing how far a vehicle can go on a single charge and enabling more sustainable transportation. It could help usher in a future where electric vehicles play a major role in redefining mobility and environmental responsibility.

Crack Formation in EV Battery Electrodes Unraveled

October 9, 2023

Battery experts at The University of Texas at Austin have shed new light on a critical issue facing battery components commonly used in electric vehicles.