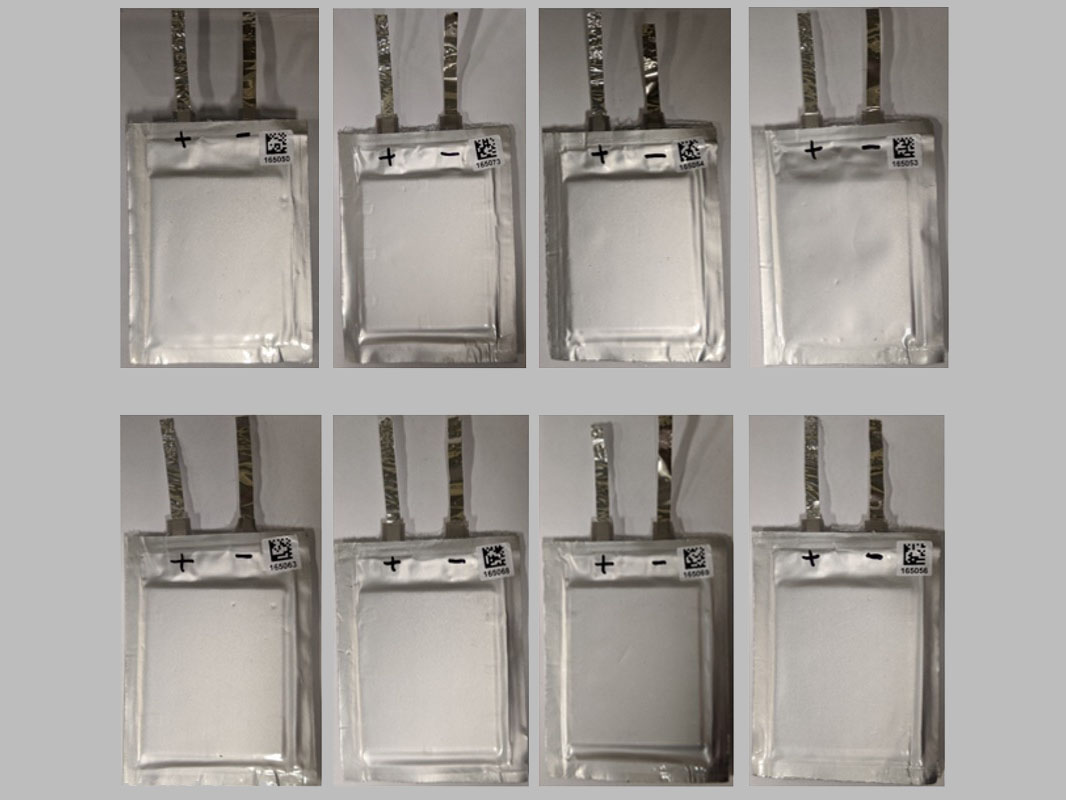 UT researchers take an engineering approach in the development of new battery materials and chemistries, with a view towards viable production processes that can be widely commercialized. And we work with industry to demonstrate performance in large format cells under industry-standard cycling protocols.
Battery Fabrication and Testing Facility
Opening in 2022, the new Battery Fabrication and Testing Facility, a 2,400-square-foot facility at UT's J.J. Pickle Research Campus in North Austin, features cutting-edge equipment available to UT Battery Research Group partners. Learn more
Additional Expertise and Capabilities
Faculty work with partners in areas that include:
Materials Scale-up: Batch processing and scale-up, such as 10 kg co-precipitation reactors and 1 kg calcination furnaces for cathode material synthesis
Large Format Cell Assembly: Industrial partnerships for the assembly of large format cells with active materials produced by UT research groups, such as 2 Ah pouch cells. Expertise in roll-to-roll manufacturing.
Large Format Cell Testing: Battery cyclers with current ranges of 30A, environmental chambers for controlled temperature testing, and electrochemical impedance spectroscopy (EIS) for performance evaluation
Battery Pack Assembly
Faculty in This Area
John Goodenough
Wei Li
Arumugam Manthiram
David Mitlin
Buddie Mullins
Guihua Yu
Recent Research Project
Partnership with Electric Car Manufacturer
Professor and director of the Texas Materials Institute Arumugam Manthiram developed low-cobalt cathodes for 2 Ah pouch cells for an electric car manufacturer, as part of a project funded by the U.S. Department of Energy.